Most Wanted
Explore Most Wanted Treatments
Pink Skin Care
Clinical Body Serums
Packages
Skin & Laser Packages
Your Best Skin
signature medi-facials
Visible Rejuvenation
Clinical-strength medi-facials, especially prescribed by your skin specialist and customised according to your skin goals. The highest quality plant-based ingredients and pure essential oils – never any artificial colours or fillers. 

The formulations we use are all backed by science and don't have harsh side effects. 
Packages
Body Lightening & Brightening Packages
FEATURED TREATMENTS
Body Lightening
Correct uneven skin tone, discolouration and thickened skin with our signature body lightening treatments & packages. Improve skin quality and texture, achieve firmer, tighter and brighter skin.
Shop Now
Laser Hair Removal
Begin your journey towards a hair free summer now with Fotona's high-performance Nd:YAG laser systems. Safe and effective for all skin types, even darker skin.
Shop Now
Non-Surgical Face Lift
The most advanced non-surgical method towards a more natural, youthful you. Fotona Non-Surgical treatments for non-invasive laser face lifting and eye rejuvenation.
Shop Now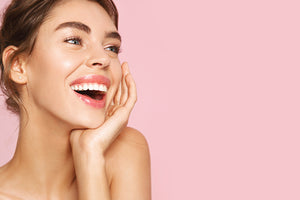 COMPLIMENTARY
Skin
Consultation
Let's get to know you and your skin
so we can work together and
achieve your skin goals.
book now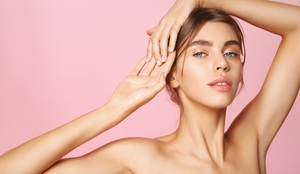 NEW Product
Body Bright
Lightening Cream
Promote a brighter, more radiant complexion
with our advanced lightening cream.
Suitable for all skin types and all body areas.
shop now
Concerns
What's Your Skin Concern?
Pigmentation
Post Pregnancy Stomach
Forehead Lines
Acne
Skin Quality
Hair Removal
Cheek Volume
Hydration
Black Heads
Volume Loss
Dark Intimate Areas
Lip Volume
Neck Lines
Eyelids
Skin Care
Double Chin
Aged Skin
Unwanted Tattoo
Eye Bags
Home care
Pink Skin Care
Formulated especially for you
Discover the skin care range inspired by real patient needs before, during and after your treatment.
Learn More
Pigmentation
Browse Pigmentation Solutions
Testimonials
Testimonials
★★★★★

Very happy with this clinic, from the moment I called for an appointment to the actual treatment. Friendly, professional staff. Very informative, answered all my questions and concerns regarding pigmentation. Recommend them 100%.

Natasha Lord
★★★★★

The Clinicians at Pink who help me with my skin concerns never fail to make me happy! I walk out feeling great every time and they have helped me so much with my hyperpigmentation and scarring from acne which has brought my self confidence down. I highly recommend Pink. They have educated me so much about my skin and home care. Thank you Pink Laser Clinics for always providing the best service.

Ray Avora
★★★★★

Affordable prices and excellent results! I'm a huge fan. I've had quite a few different treatments and I'm constantly surprised by the results. The staff are very knowledgeable and experienced. They offer the very best advice and know their products and services extremely well. I'm always letting my friends and family know how impressed I am. Keep up the excellent work guys!

Margaret T.
Contact us
For any enquiries please fill out the form below. Please allow 24-48 hours for us to get back to you.